30 January
Posted by James Madison of American Media Periscope
American Media Periscope's News Behind the News featured Dr Andrew Huff on the 26 January edition. Dr Huff was working with the Department of Homeland Security and when he began to investigate their 'simulation' of attacks on the US food supply, he was rewarded with a visit from the FBI who then confiscated his computers. Fortunately, Dr Huff knew the people he was dealing with were totally devoid of any conscience so he made back ups and upon examining the data, he realized that every aspect of the DHS 'simulation' was being played out in arsons of food facilities. Dr Huff said that between 130-150 food production locations in the US had already been attacked and perhaps another 200 world wide.
Now, a massive fire in Connecticut destroyed a giant egg facility and the chickens along with it. This horrendous loss is yet another in the three digit number of attacks on the nation's ability to feed itself. Do not underestimate what this is. Food is the ultimate weapon of control. People can have gold, guns and CCTV cameras to protect themselves but when food is controlled, it becomes the ultimate method of controlling society. When people can no longer go to a store and find food to eat, they will become obedient to whomever does feed them. And, when some people are not fed and end up starving, it will not be an accident because that type of death is exactly when Agenda 2030 has as a goal. They want to reduce the world's population and have no moral compass to stop them from using any method they can.
---
Firefighters battle huge blaze at Bozrah egg farm
Austin Mirmina
Jan. 28, 2023 Updated: Jan. 30, 2023 6:05 a.m.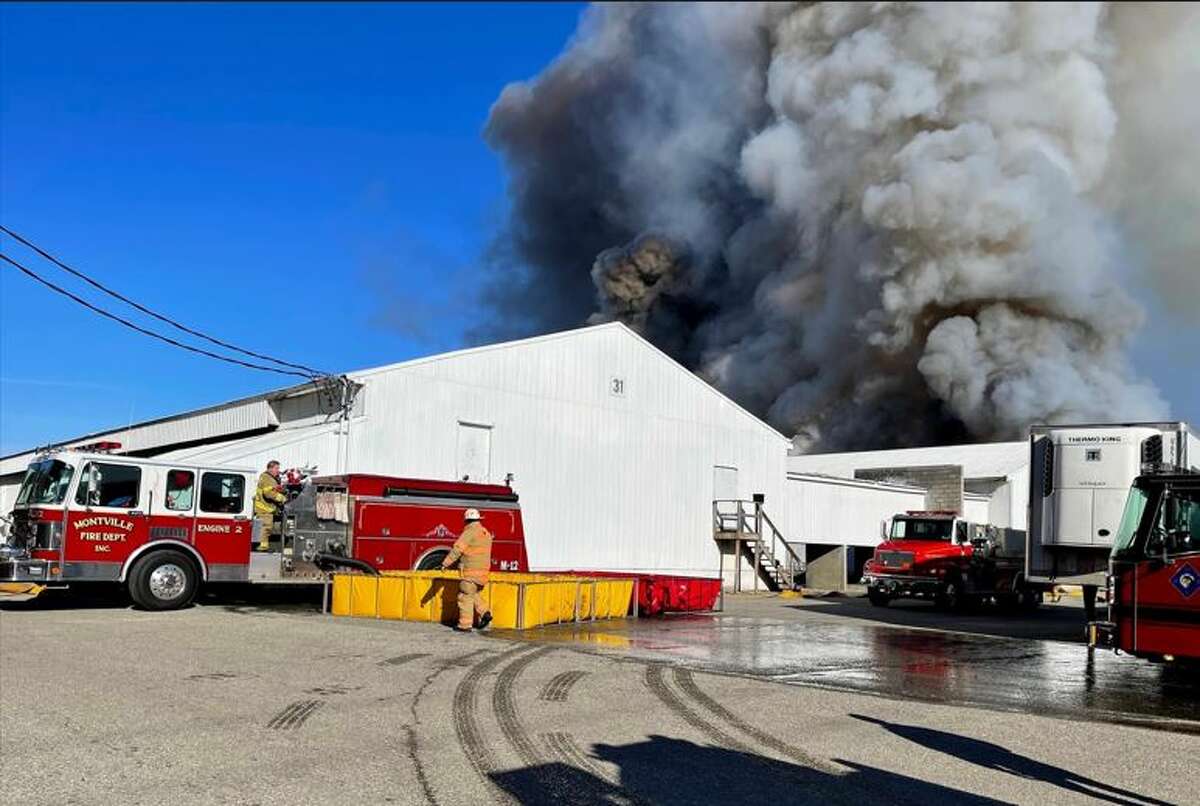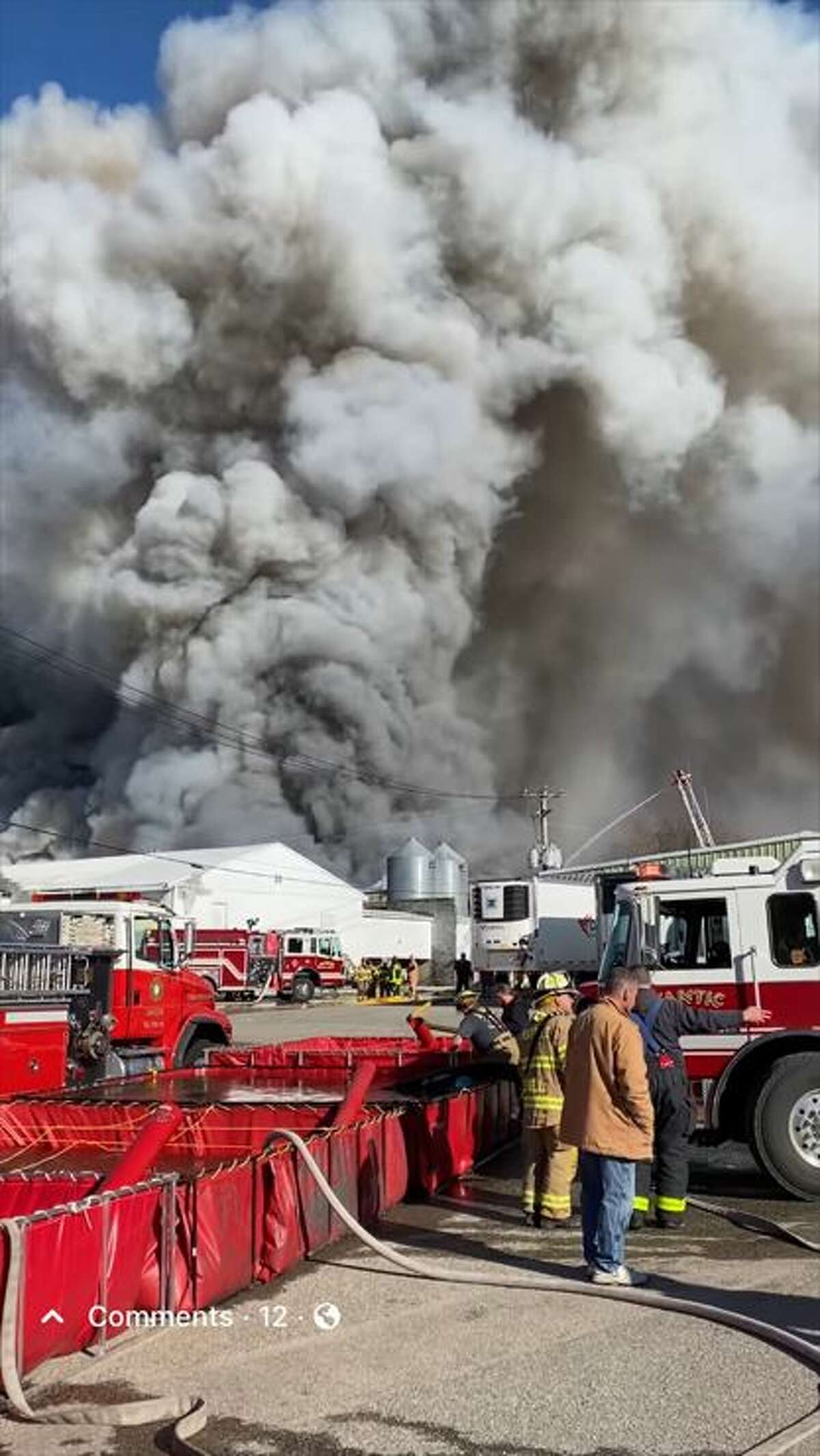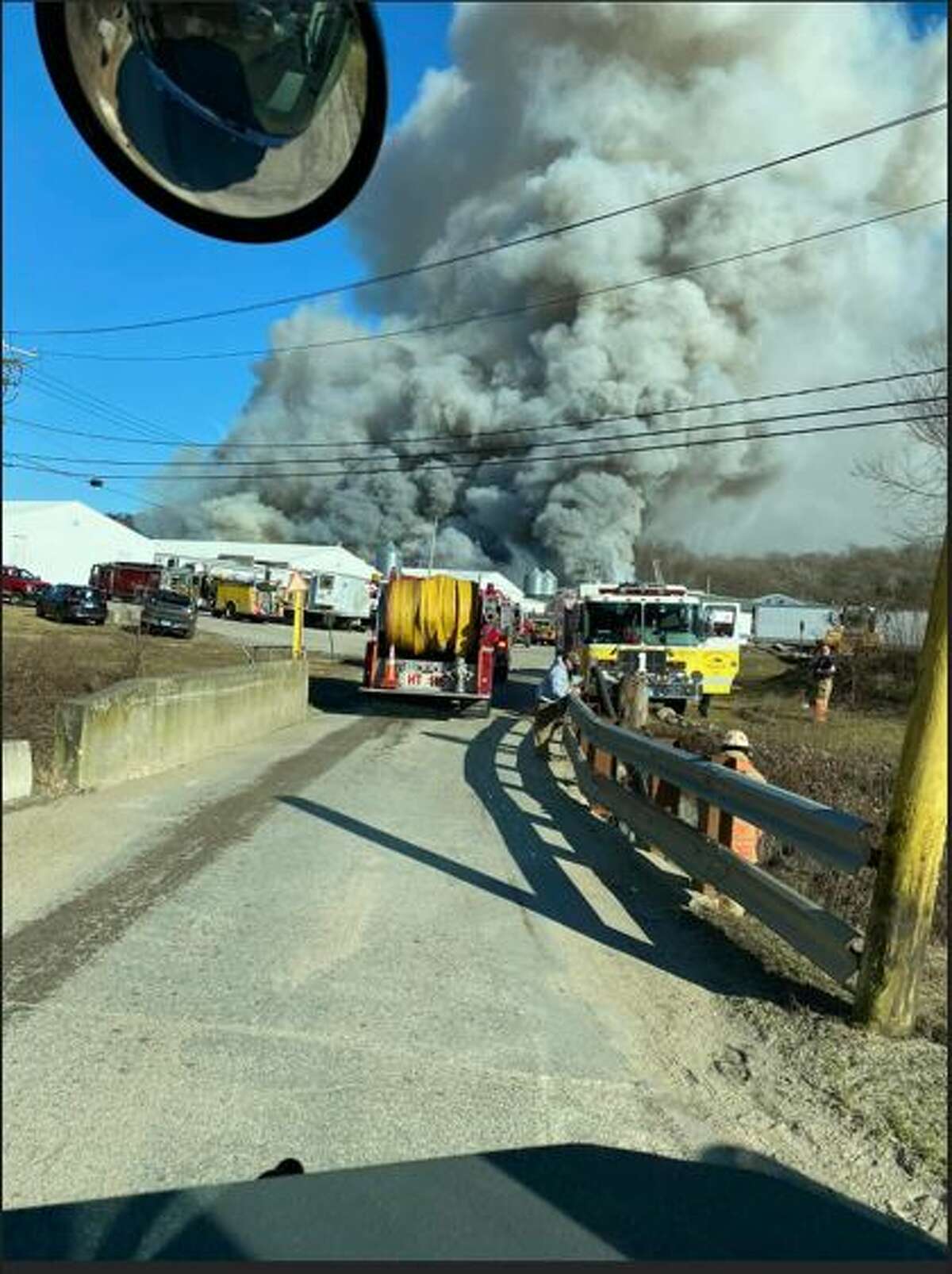 BOZRAH — Fire crews battled a large, three-alarm blaze at a local egg farm on Saturday afternoon.
More than 20 crews responded to a fire at Hillandale Farm at 17 Schwartz Road in Bozrah on Saturday, according to the Norwich Firefighters Local 892.
A 150-foot-by-400-foot chicken coop was reportedly "well involved," the company wrote. A video shared by the organization online showed thick plumes of grey smoke rising over a partially collapsed structure at the egg farm.
It's unclear if any livestock or people were injured during the fire.